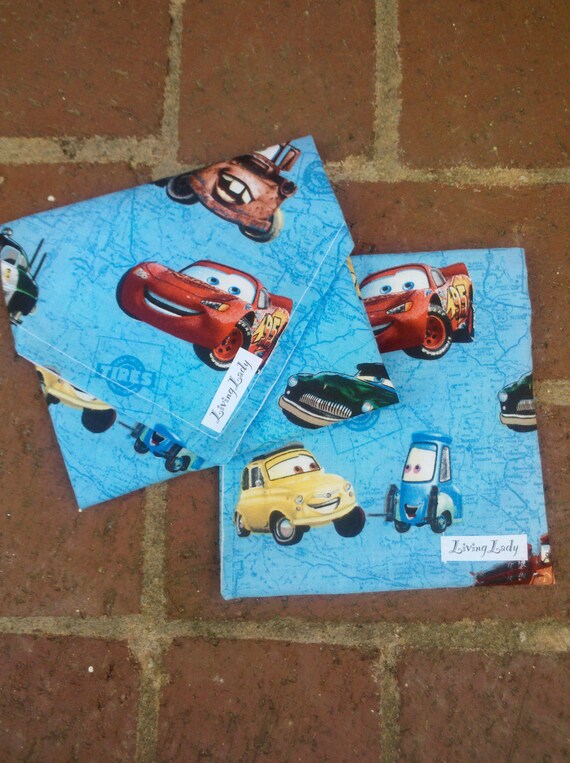 It's a rainy day. Again. So, instead of
thinking too deeply
, I'm aiming to tackle a few things today... routine cleaning chores (bathrooms...) as well as maybe something creative. I always make
excuses
about pulling out the sewing machine.
I don't have room to keep it set up, so it's a pain to pull out and put away... Everything gets disrupted when I'm sewing/crafting and we don't need more of a mess around here.
No excuses!
My real-life friend
Sarah
was motivated to start sewing her own reusable snack bags (and
selling them
on etsy) after noticing how quickly her family of six was going through ziploc bags. "Hmm," I thought, "what a clever idea!"
After chatting about the idea to another friend, who dug up some
PUL fabric
that she was no longer going to use for homemade cloth diapers, I decided I was going to try and make some snack bags for my own family (and hers since she gave me the fabric, lol). I'm not sure how it'll work, but in concept it sounds like a perfect type of cloth for a reusable bag.
Just in case I've inspired you to take action, here are a few tutorials I have found (although for me, just using the one layer, it should be a pretty easy square :)
Tutorials (in no particular order)
We Wilsons
(she also references what to do with one layer of fabric, in my situation)
Puking Pastilles
(she has an option for one that is "gusseted" & sits open - sounds cool)
I Have to Say...
What's on your craft to-do list that you've been making excuses not to tackle?
updated: Uh oh... Just read this on another site:
"PUL is NOT food safe. It should NOT be used for the bag lining. Rip stop nylon is considered food safe and can be found at local fabric stores. Also, muslin is another safe alternative for the bag lining. I would hate for people to think they are "going green" while using potentially harmful material for their food storage."
Looks like I need to do some research on PUL!